Memoirs of a Geisha by Arthur Golden
In Memoirs of a Geisha, we enter a world where appearances are paramount; where a girl's virginity is auctioned to the highest bidder; where women are trained to beguile the most powerful men; and where love is scorned as illusion. It is a unique and triumphant work of fiction - at once romantic, erotic, suspenseful - and completely unforgettable.
When reading this book I at first thought it was a true memoir and thought that she had an amazing memory for detail. I later found out it was a work of fiction and that explained a lot. I did enjoy the book, although how close to the truth ir is is

debatable.
The Hatbox Letters by Beth Powning
Facing her second winter since the death of her husband, Kate Harding receives an unexpected gift: several old hatboxes filled with letters and other ghostly ephemera from her grandparents' eighteenth-century Connecticut house. In an unforgettable story of love, grief and renewal, Kate, alone in her semi-rural New Brunswick home, pieces together the hidden tragedy of her family's heart, and with its discovery, begins to connect the strands of her unraveled life.
This book is about the sorrow of a grieving widow as she revisits the past to heal present-day wounds. For 30 years, Kate's one constant has been Tom—her husband and best friend. A year after his death, Kate, alone in her Victorian house, is still having trouble acknowledging that he's gone. She receives a number of hatboxes from her grandparents' attic, full of letters that take Kate back to the simplicity of her childhood and Shepton, the family's Connecticut home. But when Kate reads of a family tragedy, she sees a parallel between it and her own sorrow, and she begins to work through her feelings. Meanwhile, she grows close to Gregory, an old family friend who can't recover from his son's suicide, though she struggles with her feelings of pity and disgust for him when he makes
some unwanted advances. Only a final calamity forces Kate to finally let go of the past and to start living in the present. This really dragged on and was quite boring in parts but the ending does bring Kate some closure.
Gone Girl by Gillian Flynn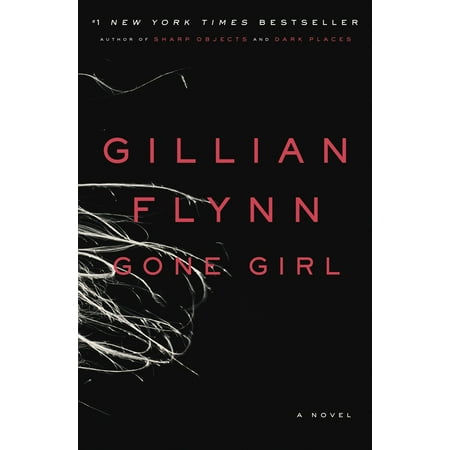 On a warm summer morning in North Carthage, Missouri, it is Nick and Amy Dunne's fifth wedding anniversary. Presents are being wrapped and reservations are being made when Nick's clever and beautiful wife disappears. As the police begin to investigate, the town golden boy parades a series of lies, deceits, and inappropriate behaviour. Nick is oddly evasive, and he's definitely bitter-but is he really a killer?
I took this excerpt of a review on Good reads. I think it says it all. Maybe the movie was better.
The first person narrative meant being in the thoughts of 2 very sick people the whole book and it left me feeling yucky. The author portrayed the minds of sadistic, narcissistic sociopaths making it a very dark book. And for some reason, I actually didn't find anything that happened a surprise.
That made the story boring which may also have been because I didn't like or care about either of the unrepentant, unenlightened, and self absorbed characters.
Nights of Rain and Stars by Maeve Binchy
Four strangers, with nothing in common but a need to escape, meet in a Greek tavern high above the small village of Aghia Anna. From Ireland, America, Germany and England, they have each left their homes and their old lives, when a shocking tragedy throws them unexpectedly together.
Fiona is a young nurse, trying to make her family understand her need to follow her own path. Thomas desperately misses his young son and fears that his ex-wife will come between them. Elsa abruptly left her career as a television presenter, but someone from her past refuses to let her go. And shy, quiet David is determined to make a stand against his overbearing father. With these four is Andreas, the tavern owner, who badly misses the son who left home nine years ago and has never returned.
This is the story of one summer and four people, each with a life in turmoil. With the help of Vonni, a middle-aged Irishwoman who lives in the village and is now a near-native, they find solutions-though not necessarily the ones they anticipated.
This, I think, is a typical Maeve Binchy story. Light reading, not very long. Given her other books you know that we will have happy endings. It's how we get there that is the story. I enjoyed it.
My Sunshine Away by M.O. Walsh
The story unfolds in a Baton Rouge neighborhood best known for cookouts on sweltering summer afternoons, cauldrons of spicy craw fish and vats of cold beer, glorious crepe myrtle blossoms and passionate football fandom. But in the summer of 1989, when fifteen year old Lindy Simpson-free spirit, track star, and belle of the block-is attacked late one evening near her home, it becomes apparent that this idyllic stretch of suburban Baton Rouge has a dark side, too.
For such a small close-knit neighborhood the suspects are numerous. Among them are Bo Kern, the menacing figure who's lurked about since finishing high school; Jason Landry, the delinquent from a few doors down; Jason's adoptive father, Jacques, a furtive psychiatrist; and even the teenage boy across the street, our narrator,whose ob
sessive
infatuation with Lindy lands him on the list. It is through his eyes, now many years later, that we see how a life can be irreversibly transformed by heartbreak, by guilt, and by love.
It took a while to get into this book and I found that in parts it really dragged and I found it quite boring. It did have its moments but I found the ending quite anticlimactic.